Cleanroom Maintenance And Upkeep
When considering their purpose, it's easy to overlook how important regular cleanroom maintenance and upkeep is to keeping your cleanroom in working condition. Not only is proper cleanroom maintenance and upkeep critical to manufacturing your products effectively, it's also required to maintain your cleanroom's International Organization for Standardization (ISO) rating.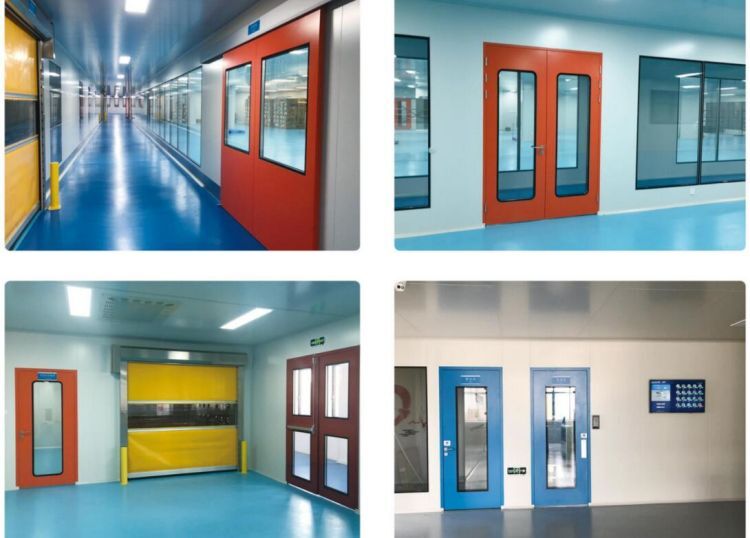 Crews that work in and maintain cleanrooms cannot treat the space within like a standard office setting, as they must always wear the correct gown and equipment while adhering to strict maintenance and cleaning processes. Following the correct procedures — while making slow, deliberate movements — will help control and minimize dust and other contaminants that can impact a cleanroom's functionality and ISO rating.
By following this overview for cleanroom maintenance and upkeep, you will be able to better maintain your cleanroom and its ISO rating as you avoid unnecessary cleanroom shutdowns and time-consuming recertifications.
Performing Cleanroom Maintenance and Upkeep Tasks
The proper way to perform cleanroom maintenance, upkeep and cleaning is to work from the top of the cleanroom down.
While cleaning, all surfaces and corners must be vacuumed and then wiped by technicians using special cleanroom wipes or sponges using consistent motions, wiping either downward or away from themselves. It's important to avoid back-and-forth wiping motions, as back-and-forth movements can add more particles to a surface, instead of removing them. Every cleaning stroke must be completed using a clean, unused portion of the wipe or sponge to avoid contamination. The wiping of walls and windows, meanwhile, should be done parallel to the airflow of the cleanroom.
Floors should not be waxed or buffed, as those processes and cleaning agents can lead to your cleanroom becoming contaminated. Purified water and isopropyl alcohol mixtures are effective for cleaning floors and won't contaminate your cleanroom when applied correctly.
Other Considerations for Cleanroom Maintenance and Upkeep
Cleanroom maintenance isn't just designed to avoid contamination within your cleanroom. It also means maintaining specialized equipment within the room, which includes HEPA (high-efficiency particulate absorbing filter) filters. Vacuuming HEPA filters on a recurring basis will minimize particles while helping keep your cleanroom in working order.
Maintaining ionizing grids is also key, as it's necessary to clean and recalibrate ionizing grids to ensure the proper ion release rate within your cleanroom. Maintaining your HEPA filters and ionizing grids properly is also critical to upholding your ISO rating.
Also keep in mind whatever specific tools you need for cleanroom maintenance and upkeep, such as a ladder to reach the ceiling and out-of-reach spots, must be compatible with your cleanroom's required ISO rating.
Want More Cleanroom Maintenance and Upkeep Information?
Kwang Cleanrooms knows a lot about cleanroom maintenance and upkeep. Our expert team provides modular cleanrooms for customers domestically and abroad, with innovative, industry-leading features. Contact us to learn how we can help with all your cleanroom needs.