How to choose Cleanroom Walls
When creating a controlled cleanroom environment, it's important to consider every part of the construction carefully, including the walls, ceilings and floors. Cleanroom modular wall systems must be able to keep out contaminants, such as airborne particles, as well as allowing you to create an environment where the air flow, temperature and humidity are controlled.CLEANROOM APPLICATIONS IN VARIOUS INDUSTRIES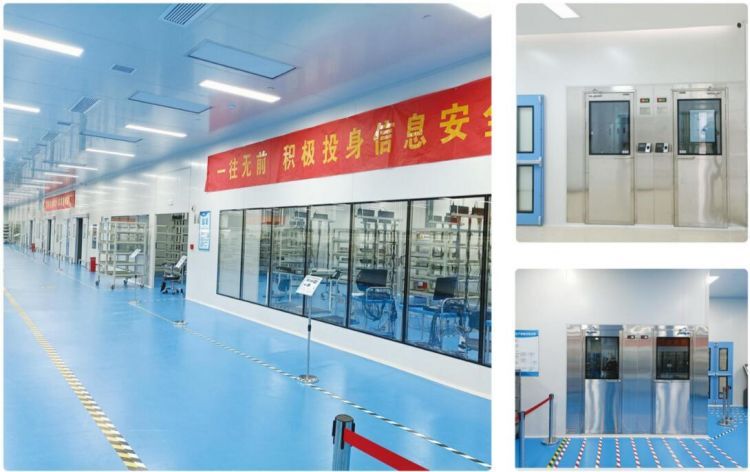 Modular Cleanroom Walls
Modular cleanrooms are made up of prefabricated components, including walls and doors. The main advantage of modular cleanrooms is that they are quick and easy to construct, compared to cleanrooms constructed using standard building methods.TIPS FOR CLEANING CLEANROOM CEILINGS
Cleanroom Wall Panels
Cleanroom wall panels are easy to install and maintain. If a wall panel is damaged, you can simply remove and replace it, rather than carrying out extensive repair work inside your cleanroom, which could lead to contamination. Modular cleanroom wall panels give you flexibility in designing the shape and size of your cleanroom, as they are available in a range of sizes and can be arranged in almost any configuration.
Cleanroom Wall Materials
Cleanroom walls are made from a range of materials. The surface materials used in cleanroom wall panels include melamine, painted aluminum, stainless steel, glass, polycarbonate and vinyl-coated gypsum. The material you choose determines the appearance of your cleanroom, as well as the texture of the surface. All cleanroom wall surfaces are designed to be easy to clean, so you can avoid dirt and dust contaminating your controlled environment.
The core of a modular cleanroom wall typically has a honeycomb structure. This structure allows cleanroom walls to be strong, while reducing their weight so they are easy to install and maintain. The materials used in the honeycomb structure can include aluminum, urethane or polystyrene.
If you need to conduct experiments or manufacture products in a controlled environment, a cleanroom is an essential part of your facility. When choosing walls for your cleanroom construction project, consider how the appearance of the panels will complement the rest of your facility, as well as whether the materials can provide the strength and durability your cleanroom requires. Always work with a cleanroom design specialist and be ready to invest in high-quality materials and construction for your cleanroom facility.THE 7 BASIC ITEMS THAT NEED TO BE TESTED IN CLEAN ROOMS
The perimeter of all thecleanroom wall panels is covered and reinforced with an extruded aluminium profile, designed for sequential installation of the partition walls whilst maintaining the fixed and optimal distance between the panels (3mm), preparing it for the sealing phase using neutral transparent silicone mastic.
The cleanroom walls manufactured by Kwang Cleanroom are made using innovative materials conceived for use in controlled contamination environments. The "sandwich" panel can be realised with various components both for the external panelling and the internal insulation, which vary according to specific project requirements.