Tips For Cleaning Cleanroom Ceilings
How to clean a cleanroom ceilings is a question that comes with confusion, but Kwang Cleanroom is here to help solve it. Cleanroom mopping is a complex method and important to know. There are many techniques for cleanroom mopping, so let us break it down. Using our guide below will ensure that your cleanroom is spotless.
Cleanroom cleaning should begin from the top down and the ceiling should be the first part of the cleanroom that is cleaned. Start in the corner of the room, furthest from the entryway. Be sure to use unidirectional overlapping strokes.
The following tools are available to simplify the process of cleaning cleanroom ceilings in a controlled environment: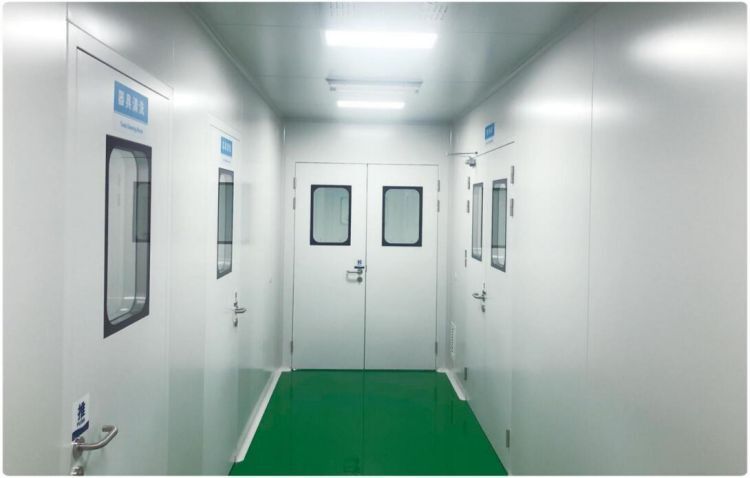 Tacky rollers with extended handles are a quick and easy way to remove dust and other contaminates from ceilings. Since no solvents are used, this is the most convenient way to clean a clean a ceiling. However, it's not effective at removing residue or dried liquid contamination.
Self-wringing sponge mop with an extendable handle can be used in areas where wet mopping is needed. Self-wringing sponge mops are good for heavily contoured areas such as vents. It is important to wring out enough of the cleaning solution to avoid dripping. These are ideal for the "Pull and Lift" cleaning and disinfecting technique.
Flat mop with an extendable handle – Flat mops are perhaps the most effective and efficient method for cleaning cleanroom ceilings. Mopping systems such as the CE Duo Mop are comprised of microfiber and is designed to remove up to 99.9% of bacteria. The Duo mop concept gives you twice the area to clean with the same mop head. You change the mop side by simply flipping the frame over, which means several advantages versus single sided mops.
Cleanroom Wipes – In some cases where a particular material is needed, cleanroom wipes can be cut to the size that will wrap around the head of an extendable mop handle
Cleaning Cleanroom Ceilings Additional Considerations
Occasionally, vacuum systems equipped with HEPA filters are used as a method to clean ceilings. Di Water, a blend of Di Water and Isopropyl alcohol blends, cleanroom compatible cleaners, and disinfectants are examples of cleanroom compatible cleaning solvents.