A Quick Guide To Cleanroom Classification And Design
Cleanrooms are integral to countless operations around the world. Scientists, manufacturers, and a bevy of other industry professionals rely on these rooms to mitigate the risk of contamination in products or processes. It's important to understand the different cleanroom classifications and cleanroom design behind how these rooms are constructed and utilized to determine which is the best fit for your application.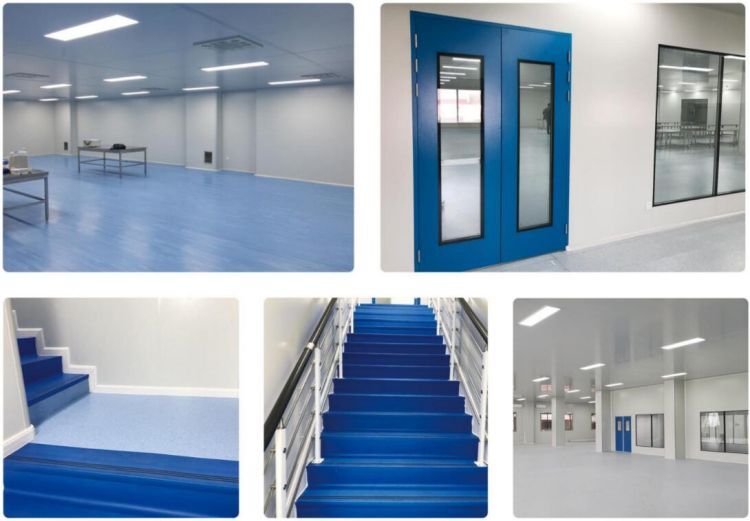 We've outlined how cleanrooms are classified and designed below. The trained staff at Kwang Cleanroom will work with your cleanroom design and specifications to provide the optimal Environmental Control Unit (ECU) for your cleanroom.
CLEANROOMS—ALL YOU NEED TO KNOW
Cleanrooms are man-made controlled environments. These spaces are designed and built specifically for use in industries which rely on extreme cleanliness and predictability. Manufacturing and scientific research applications regularly utilize cleanrooms to perform daily tasks and help with specialized projects. Virtually any industry involving work that could be negatively impacted by small particles necessitates the use of cleanrooms.
A well-conditioned cleanroom offers researchers and other workers the opportunity to perform tasks in an environment with low levels of pollutants. That means that common problems like dust, chemical vapors, and airborne microbes can't interfere with the work at hand.
CLEANROOM CLASSIFICATIONS
Cleanrooms are subject to a range of classifications based on their capabilities and intended applications. The functionality of the cleanroom and the quality of air it facilitates will largely determine the classification.
Cleanroom classifications measures how many particles of a certain size (over 0.5 mm) exist within one cubic foot of air inside the room. FED-STD-209E regulations classified cleanrooms based on the allowable particles contained within each cubic meter of air in conjunction with the size of said particles. These regulations are still referenced frequently when determining cleanroom requirements but have largely been replaced by the stricter International Standards Organization (ISO) classifications.
ISO 14644-1:2015 Cleanrooms and Associated Controlled Environments ranks cleanrooms in terms from function on a scale from 1–9. A cleanroom classified as ISO Class 1 exemplifies the highest possible cleanliness and air purity standards, while an ISO Class 9 would have the lowest requirements.
CLEANROOM DESIGN
A cleanroom's design will be directly influenced by its required ISO classification. The amount of square footage that an organization can set aside for their cleanroom impacts numerous components of the room—the clean zone, airlocks, and gowning room must all be considered carefully as well. The latter areas must be carefully designed to mitigate particle migration from the exterior into the cleanroom.
Methods for improving the cleanliness capabilities of a cleanroom include:
Adding airlocks
Improved filtration
Increasing the number of air changes per hour
For more information about our line of cleanroom solutions contact our team today. We're looking forward to talking to you!