How To Train Personnel For Working In A Clean Room
WHY DO YOU NEED TRAINING BEFORE STARTING WORK IN A CLEAN ROOM?
Setting up a clean room environment is a large-scale investment; therefore, it is essential that the staff using it is properly trained for working in a controlled environment Standards and best practices cannot be learnt on site or by doing, as doing so would expose the environment to the risk of contamination. For example, think of a pharmaceutical company manufacturing medicine for a serious disease like hemophilia. For pharmacists and researchers who produce hemorrhagic medicine from plasma, it is critical to work in a sterile environment. Before they start working, they must perform a long process of preventative and protective steps, from wearing protective gear to using the clean room correctly. Also, personel must familiarize themselves with how to operate clean room equipment such as pass boxes.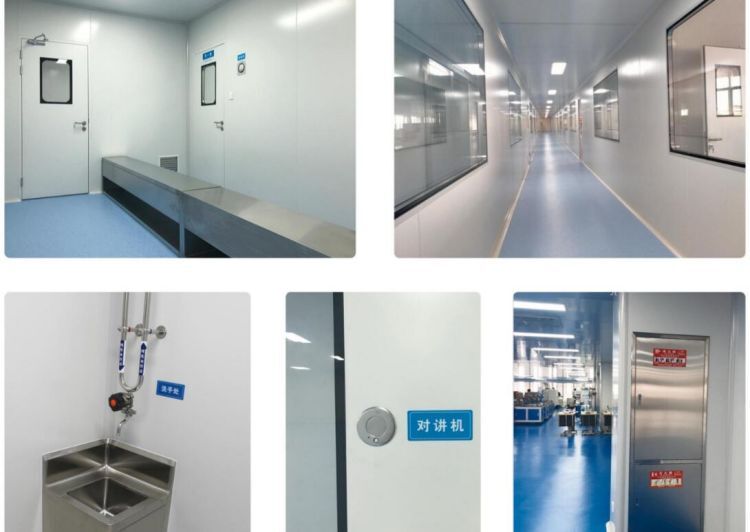 WHO NEEDS TRAINING?
Everyone who enters the clean room is a potential source of contamination, therefore, everyone needs training regardless of their position. However, different roles might require specific training. Operators need the highest level of training in a clean room.
WHAT SHOULD THE TRAINING INCLUDE?
Since everyone has a different learning style, it is best to include a variety of materials and methods in a group training course. Even during training, make sure to keep the clean room as sterile as possible. You can facilitate visual learning by videos where you highlight key steps of the process, such as common mistakes and ways to avoid them. Moreover, you can use simple but eye-catching graphics and checklists on walls to remind staff of best practices.
Make the training material available in both print and online version, so that people can access it under any circumstances. This should detail protocols and guidelines from preparation to post-work processes. You may want to consider making the text easier to understand with explanatory images.
During training, staff should be guided by a trained professional in an environment where they can try out tasks in practice safely. Interactivity enables participants to use knowledge gained through training and put it in practice.
TEST YOUR PERSONNEL REGULARLY
Once you have the curriculum and methodology ready, it is advised to determine the way of examination. The most effective way is by repeated testing where staff hast to complete small quizzes to make sure that key information is retrieved from memory on a regular basis.
HOW TO CREATE A CURRICULUM THAT FITS YOUR INDUSTRY
The curriculum should be built from the perspective of a novice, starting from why it is essential to use a clean room in certain industries. The introduction must include the exact location of clean rooms, the expectations of staff, information on trainings and current practices. The different uses of clean rooms and tasks performed in them at each stage of the production process must be discussed, as well as the correct use of tools and machines. Explain the protocols for entering and leaving the clean room, the rules for wearing coveralls and protective clothing.
You can end the training with an interactive roundtable discussion about current legislation and compliance. It is important to emphasize what to do in the event of a mistake and what are the correct procedures once the mistake has been made. The Disaster Proposal Manual covers a wide range of scenarios that you could sample from.
HOW TO PREPARE FOR THE TRAINING
Before you start the training, make sure to conduct a comprehensive workflow inspection to avoid potential errors. Test all equipment, machines, ventilation systems in the controlled environment. Do not forget to check emergency equipment and alarm systems. Walk through the facility to be certain that each step is documented in the material and that all visual cues are clearly visible.
Kwang Cleanroom is a leading manufacturer of clean room products, we can provide you one stop solution for all your requirements about clean room. If any question or requirement, feel free to contact me, I will try my best to offer you good advice and solution.