Cleanroom Design and Construction
Before the cleanroom construction process begins, we analyze your program requirements and help you determine the level of cleanliness necessary and the type of cleanroom that will suit your budget and your needs.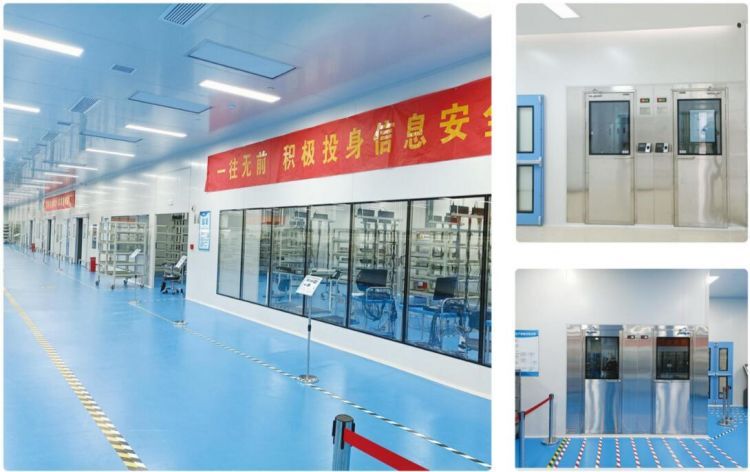 Prior to cleanroom design, we work with you to create an all-in-one program in collaboration with the architect and engineer, who work directly for us. We believe this benefits our clients in multiple ways:
We hire the right design team with the specific expertise for your industry and project.
By creating long-standing relationships with myriad architects and engineers throughout the country,
questions and answers are handled in a timely manner, producing the cleanroom design that we believe best fits your project.
We question everything on your behalf and get objective, reliable input early on.
All of this allows you to focus on your own job with the confidence that our cleanroom management team takes care of your construction program properly.
Cleanroom Construction Process
The cleanroom construction includes the management, delivery, installation and implementation of the project. Your cleanroom project is overseen by a senior project manager who ensures the safe and efficient installation to HS and CDM regulations.
Usually cleanrooms are deigned to house HEPA filters to assist in the supply of clean air and gain better contamination control. The clean air is often managed through air conditioning to control the comfort levels for the operators and stabilise the environment for your product.
Cleanroom's are a vital part of semiconductor manufacturing, microelectronics, medicinal, pharmaceutical and laboratories industry. To assure and maintain quality, there are standards that guide the construction process of a cleanroom. The cleanroom area will be designed according to specification and this will be determined through consultation with our customers.
Every step of the process will be thoroughly managed through design and consultation to installation and cleanroom validation. Total Clean Air can even supply your cleanroom furniture.
The International Standards Organisation devised ISO 14464-1, to specify the classification of air cleanliness in terms of concentration of airborne particles in cleanrooms It also states that the space for cleanrooms must be constructed to control humidity, temperature and pressure. Cleanroom construction must be done in a way that minimises the risk of particles entering the cleanroom space. As a qualified and fully integrated cleanroom construction and installation company, we will handle your project from start to finish to ensure success.
At Kwang Cleanroom, we have a full understanding of ventilation, heating and air conditioning design process. We are also familiar with special HVAC equipment for maintaining space conditions of humidity, pressure and temperature within the cleanroom. The air changes are specifically designed with your cleanroom in mind and this is done by controlling the air flow through the installed HEPA filters or ULPA filters. We take care of everything, right through to helping you choose the correct particle size to measure in your cleanroom.
We provide turnkey cleanroom design and build services. As an extension of your internal team, we work closely with you during the entire process. Our cleanroom management team will keep you in the loop during key phases of your project so that there are no surprises that can affect your timeline or your budget.