Modular Cleanrooms Play Key Role in Pandemic Response
With the arrival of the Covid-19 pandemic in 2020, cleanroom solutions are proving to play a key-role in our national response to the COVID-19 pandemic. To date, there have been 8.8 Million Covid-19 cases and 227,000 deaths in the United States alone. It is undoubtedly of great importance that we develop vaccines, medicines, and other critical products rapidly. One example of how we can respond quickly is by taking advantage of modular cleanroom solutions that serve our Life Sciences industry.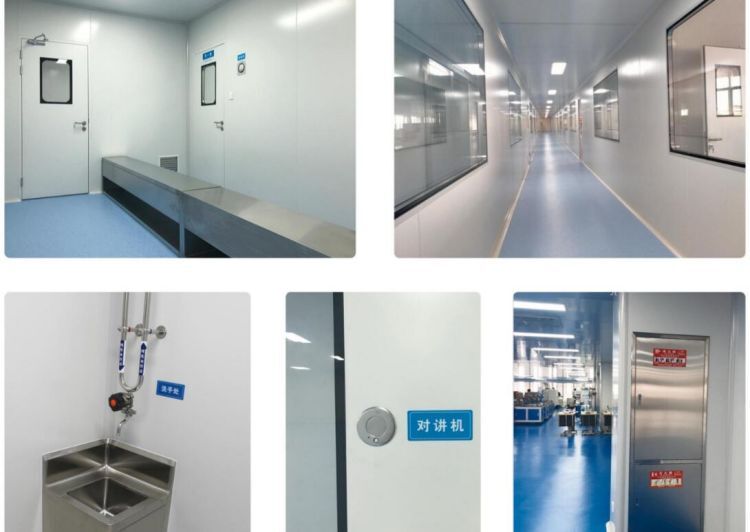 Global Pandemic Drives Urgency for Rapid Modular Cleanroom Implementation.
As a supplier of custom cleanroom and metrology laboratory solutions since 1989, Kwang Cleanroom has experienced first-hand the benefits that modular architectural systems offer to our clients.
Modular cleanrooms offer a variety of advantages compared with traditional stick-built cleanroom construction, such as: faster design time, faster installation time, more flexibility in configuration, and high-quality pre-fabricated finishes such as uPVC to provide a smooth, cleanable surface.
Some examples of pandemic related cleanroom applications are: Vaccine research and development, full scale vaccine production, therapeutics, PPE production, N95 Mask production, Single-use Bags, diagnostic test kit manufacturing, vial production, and a variety of other Medical Devices. Many of these products being made in cleanrooms are to protect our front-line workers. The cleanroom's role is to provide temperature, humidity, and cleanliness control of the vaccines and medicines, which is critical to their functionality.
By taking a Design/Build approach, Kwang Cleanroom is able to take control of the critical path schedule and provide a high-quality custom cleanroom in a timely manner. Kwang Cleanroom vast network of suppliers and subcontractors have been able to assist in our response by providing critical quick-ship options, air-freight options, dual-team truck drivers, overtime labor, double-shift crews, and more.
Kwang Cleanroom provides production environments for critical pandemic response devices
How Kwang Cleanroom is helping companies rapidly build cleanroom production environments in response to the global pandemic:
Design/Build Cleanroom Services
Fast-Track Cleanroom Construction
Guaranteed Regulatory Compliance
Cleanroom Monitoring & Control Systems
New Construction and Retrofits
Engineering Expertise
Contact Us Today to discuss your future modular cleanroom systems environment.