Pharmaceutical Factory Air Purification System
The main purpose of the air purification system in pharmaceutical factories is to prevent microbial contamination of products and clean areas, to prevent the spread and contamination of viruses, pathogenic bacteria, and spores used in pharmaceutical production, to prevent the spread and contamination of drugs such as penicillin or other highly active drugs, To prevent the diffusion of solid dust pollution.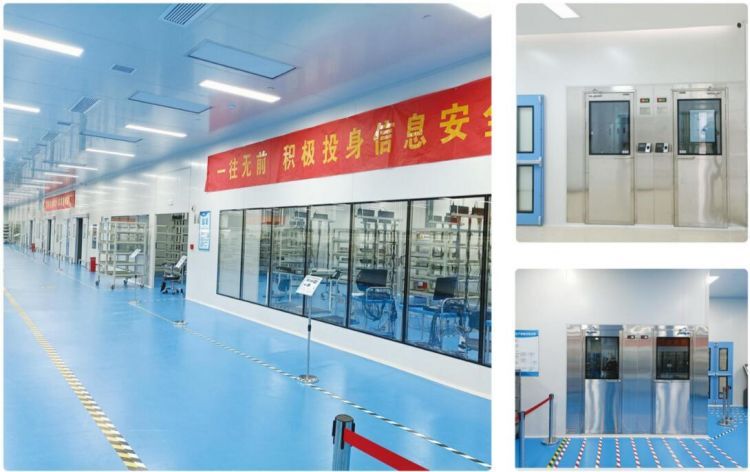 The air quality provided by a pharmaceutical facility will directly affect the level of particulate and microbial contamination in which pharmaceuticals are produced in that environment, which in turn directly affects the quality of pharmaceutical products.
The air purification system is a dynamic system and needs to pay attention to the operating status of the system.
There are two concepts in the air purification system:
one is positive pressure control to prevent the impact of outside air on the environment;
the other is negative pressure control to prevent the spread of particulate pollution generated in the production process.
Air conditioners are designed, installed, and operated for different purposes, so the system needs to be rigorously tested, controlled, and validated.
Therefore, the following points should be considered in the verification of the air purification system:
1. The flow of air must be from the critical area or cleaner area to the surrounding area or lower level area;
2. In order to ensure the cleanliness of the regional air and the airflow direction, the air intake and exhaust must be balanced to ensure the number of air changes, the airflow model, and the pressure difference;
3. Each room in the operation area should control the following indicators: the position and quantity of air supply, the position, and quantity of exhaust air, the number of air changes, the proportion of exhaust air, the airflow model of the exposed area of the product, airspeed, etc.;
4. The determination of cleanliness shall include the determination of suspended particles and microorganisms.
Kwang Cleanroom is proud to offer examples of a variety of our cleanroom projects below. Electronics Assembly Cleanrooms, Cosmetic Production Cleanrooms, Automotive Cleanrooms, Aerospace Cleanrooms, Medical Device Cleanrooms, Pharmaceutical & Biotechnology Cleanrooms, Powder Coating Cleanrooms.
Kwang Purification is a leading manufacturer of clean room products, we can provide you one stop solution for all your requirements about clean room. If any question or requirement, feel free to contact me, I will try my best to offer you good advice and solution.