Small particles are all around you. Dust, bacteria, chemicals and other microscopic debris pollute the air and make it difficult to achieve a controlled environment This can be detrimental to medical research, electronics manufacturing, aerospace engineering and other projects that require a low-pollutant work area. For this reason, many industries utilize cleanrooms in order to reduce the amount of air particles and contaminants. In particular, modular hardwall cleanrooms have proven beneficial to many businesses, and are now used in everything from pharmaceuticals to semiconductor manufacturing.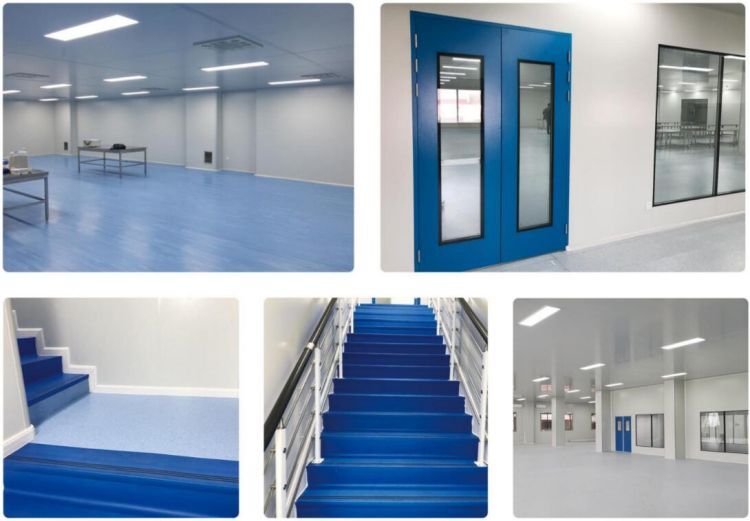 Hardwall Cleanrooms Benefits
A hardwall cleanroom gives you a modular system you can change according to your needs. The walls are durable and create a solid barrier around the cleanroom, as opposed to a softwall or semi-rigid wall option. You minimize the risk of an employee accidentally walking into the area and disrupting business operations. In addition, a durable frame helps the walls stay up in the case of impact.
Hardwall pieces will usually arrive prefabricated, meaning you'll be able to quickly assemble and install them, even if you have limited expertise. You select from several material options, such as acrylic, PVC and tempered glass, each of which is smooth and non-porous for easy cleaning. Acrylic panels provide a cost-conscious and maximum visibility wall, PVC helps control static electricity and tempered glass holds up against chemical splashes and other accidents. If you need to change the configuration or expand, you can install additional modules onto your existing equipment. Large clear windows also make it easy to monitor and supervise any work from the outside, which means more space inside the hardwall for staff. The ceiling mounts inside the cleanroom allow you to quickly install multiple lighting configurations on an as-needed basis. The typical hardwall environment ranges from ISO 8 to ISO 4, providing you with a range of options for controlling the air purity.
The modular cleanroom wall system includes many accessories designed to give you the perfect facility for your projects. Most of these accessories connect to the ceiling, and include heating and air conditioning units HEPA filters and humidity regulators. You can add cart pass-throughs and wall pass-throughs, in addition to several door varieties. Cleanroom furniture is easy to move in and out since you can remove wall sections as needed.
Where Can You Use a Hardwall Cleanroom?
Hardwall cleanrooms work as free-standing or wall-mounted structures. Due to the modular nature of the walls, you don't need to set aside a room specifically intended for a cleanroom. The structure can have a sealed ceiling and utilize your building's existing HVAC system as needed. Dedicated systems are also available if you want a completely isolated environment.
Hardwall cleanroom systems work well if you want to set up multiple rooms inside a central enclosure. For instance, you may want better filtration in a dedicated area of a room. Partitioning that space into smaller rooms also enables you to create a gowning area or an airlock.
While you have many choices to make when you explore cleanroom options for your company, modular hardwall cleanrooms give you an adaptable system that's easy to install and maintain, fits in your available space and allows you to customize the room to your exact specifications. This long-lasting, durable equipment is an excellent investment when you need fine-tuned control over your research or manufacturing environment.
Kwang Cleanroom is proud to offer examples of a variety of our cleanroom projects below. What Is A Cleanroom, ISO 6 Cleanrooms, ISO 7 Cleanrooms, ISO 8 Cleanrooms, Hardwall Cleanrooms, Softwall Cleanrooms, Cleanroom Classifications, ISO Cleanroom Specifications, Cleanroom Design.