Cleanroom Design for Hospitals
In the medical field cleanrooms play a vital role in ensuring patient and product safety. Hospitals, treatment facilities, pharmacies and medical device manufacturing plants all make use of cleanroom technology to minimise the level of airborne particulates and maintain an antimicrobial environment.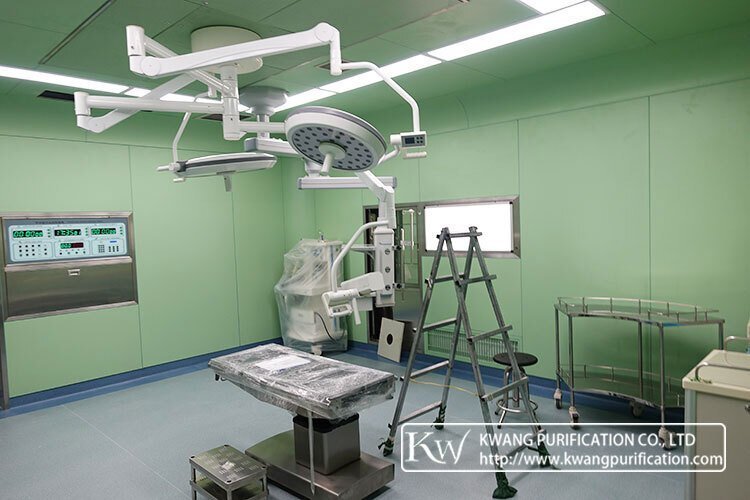 Healthcare associated infections is one of the reasons cleanroom technology is installed in hospital environments and medical facilities. Due to the high rise in the rate of hospital-acquired infections, cleanroom technology is crucial for hospitals and medical treatment facilities.
One area with the most risk of infection is the operating room. Surgical procedures are known to increase patient exposure to pathogens which can be transmitted from contact with surgical personnel, equipment, and through airborne contamination Cleanrooms are utilized in these locations to provide the surgical staff and patient with an ideal environment for a successful procedure and recovery.
Besides the operating room, hospitals are starting to install cleanroom applications for areas such as sterile zones, burn units, isolation areas, infusion centers, and even corridors exposed to biohazardous materials. Some are even installing cleanrooms and controlled environments throughout emergency wards including triage areas and patient exam rooms.
As hospital cleanrooms become more prevalent, here are some considerations when you plan your next cleanroom application.
Typical guidelines to follow when considering a cleanroom are service requirement, site selection, design, construction methods, and safety. Cleanrooms follow the ISO14644-1 classification standard which determines the concentration levels of particles within a cleanroom. The class defines a minimum cleanliness level, not a specific design. Hospital pharmacies will follow and comply with the U.S. Pharmacopeia Standard 797 and 800 (USP 797/USP 800).
As you begin to plan out your cleanroom and define a specific class associated with it, other elements you may consider are filtration, HVAC system, airflow arrangements, as well as indoor environmental quality. Using seamless, solid surfaces are common practices in cleanrooms because they help facilitate better environmental cleaning. This can be applied in a hospital setting when staff disinfect rooms where patients with an emerging infectious disease have been hospitalized or treated.
So where do you start?
Planning a hospital cleanrooms may seem overwhelming. Kwang Cleanroom is here to help you as a partner every step of the way. From concept through commissioning, ISO certification and owner training, our team is ready to create the ideal hospital environment to serve your process, your technology, and most importantly your patients. Our team of experts have the industry experience, design capabilities, and training to design-build and deliver on your next mission critical project.
Kwang Cleanroom is proud to offer examples of a variety of our cleanroom projects below Electronics Assembly Cleanrooms Cosmetic Production Cleanrooms Automotive Cleanrooms Aerospace Cleanrooms Medical Device Cleanrooms Pharmaceutical & Biotechnology Cleanrooms Powder Coating Cleanrooms.