Industrial Modular Clean Room Advantages And Composition
Modular Clean Room is a quick-install and high-efficiency air clean equipment offering partial high clean environment. With superior performance, short construction time and easily modified feature, especially our new design to the structure and appearance, have used huge black-edged insulating and tempered windows and uniformed the styles and colors, the modular clean rooms have been upgraded a lot and more widely applied in high-cleanliness-class stations like photoelectric, electron, semiconductor, lab, electronic assembly, and so on.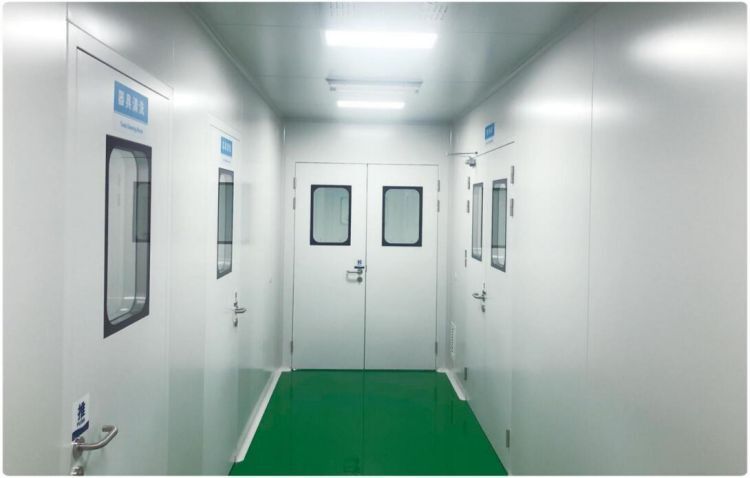 Modular Clean Room Advantages:
● Intelligent: Intelligent means the control system of modular clean room. Operate on a 7 or 10 inch LCD touch screen, FFU fans and lighting can be switched on or off, air speed can be adjusted, achieved distant operations by phone or computer, trace temperature, humidity, pressure and cleanliness class with different transducers.
● Economical: Use of continuous current motor, lowest noise emission, 27%~30% power saving; Modular structures, fast-install and flexible, parts 100% recyclable; Cleanliness class can be easily upgraded by adding FFU amount.
● Air-tight: Double glazing unit, outside and inside surfaces are flat and easy-cleaning; Efficiently keep the positive pressure and prevent cross pollution.
● Beautiful: Installed with transparent and bright windows, or culture window allow to put up custom company slogans.
Modular electronic assembly cleanrooms are cheaper and easier to install than standard structures, and can be modified, upgraded or even relocated with minimal cost and downtime, and are almost 100% reusable. The use of insulated wall panels to provide insulation can improve performance and efficiency while reducing energy costs.
The requirements of an electronics assembly cleanroom may vary from installation to installation, so with this in mind you can design a bespoke cleanroom to your own specifications. Modular Clean Room are available with.
HEPA filtration
Positive/negative air pressure
Temperature control
Monitoring systems
Further options
Design and build process
When you sign a contract with a cleanroom manufacturer, ensure that you receive a product that is exactly what you want, on time and on budget. You can look at the following processes to legitimise your work.
Initial consultation: experts, comprehensive assessment of needs and required air quality levels
Engineering: experienced staff to provide the necessary CAD drawings
Manufacturing: manufacturing process to meet your exact specifications and budget
Installation: optional installation of the entire system or expert guidance and support
Certification and testing: all products are tested to ensure compliance with government and industry standards
Maintenance: optional maintenance tailored to requirements, including annual maintenance contracts
Modular Clean Room are mainly used in projects such as the optics and electronics industries, which are rapidly updated and have short cycle times. At this stage, modular cleanrooms are still in their infancy in China, and have been steadily developing internationally in Sweden and the USA. However, in the next few years, along with the upgrading of industrial structure and upgrading in China, Kwang Cleanroom believes that the need for modular clean rooms may continue to grow.