What Is Required To Build A Food Factory Clean Room
We need to produce some food in a sterile environment, so we need to build a food factory clean room So what are the requirements for building a food factory clean room? Let's have a look below.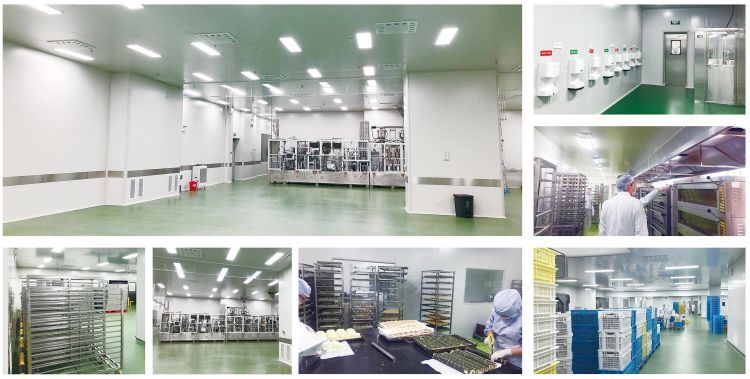 1, Design of the workshop plan

The level of the food factory clean room needs to achieve a reasonable docking of the building, equipment, process flow of the three. Only the building structure is complete to achieve the production process as well as the quality and health requirements. Raw materials and semi-finished products, raw materials and cooked food should not be crossed. Aseptic workshops and equipment should also take into account the effect of humidity and temperature on the production process to avoid interference between each aseptic workshop.

2、Area

The area of the aseptic workshop should not be less than 100 square metres, if possible is up to 150 square metres. Aseptic workshop also includes raw material processing, internal and external packaging processing workshop, but does not include offices and warehouses and finished goods warehouse.

3、Height of the workshop

The height of the food factory clean room should meet the relevant requirements of production and hygiene, and meet the requirements of installation, maintenance and service factors. The height should not be less than 3 metres, and it is recommended to have a height of 3.5 metres.

4、Production workshop floor material

Food aseptic workshop floor should have the characteristics of non-slip, easy to clean, for example, with terrazzo, ceramic tiles and other materials is very good. To design a certain slope, in the lowest part of the floor also need to design a floor drain, aseptic workshop is not to have residual water damage.

What are the requirements for the construction of food factory clean room? Through the above content after a brief introduction, we should also have an understanding, then in the construction of the time may wish to refer to.
Kwang Cleanroom is proud to offer examples of a variety of our cleanroom projects below Aseptic Purification Cleanroom Of Food Factory、 Electronic Dust Free Cleanroom、 GMP Cleanroom For Medical Devices、 Dust Free Cleanroom Of Printing Industry、 Blow Molding Film Purification Cleanroom、 Aseptic inoculation Cleanroom For Edible Bacteria、 Purification Projects In Other Industries.