How To Choose The Best Cleanroom Supplier
CHOOSE A CLEANROOM SUPPLIER THAT KNOWS CLEAN ROOMS
Many companies sell cleanroom supplies but only a handful are knowledgeable about working inside of a controlled environment Cleanrooms require a substantial investment to start up and to operate so working with a supplier that can guide and educate you and your staff about what to wear in your cleanroom and using the proper products to maintain your controlled environment.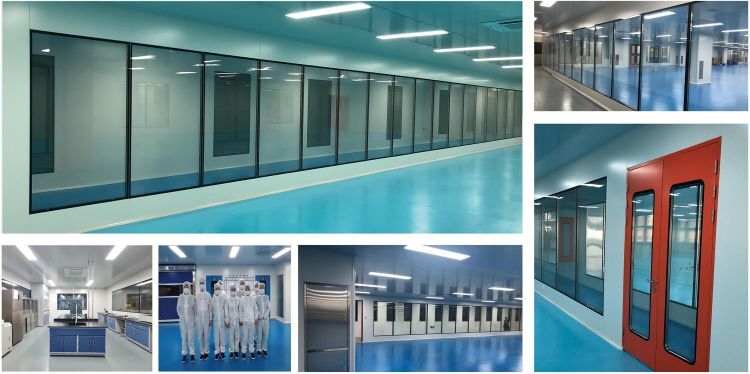 Working with a cleanroom products vendor that recommends the wrong items for your protocols not only contaminates your facility, but if not caught right away, could be a major problem for the products or services provided. And even result in legal problems.
Speak with your account manager to determine if your supplier is knowledgeable not only about clean rooms, but also your particular industry. Cleanroom gloves, lint-free wipes, and other cleanroom supplies that work well for an electronics manufacturing clean room would not appropriate for pharmaceutical clean room supplies. Many suppliers recommend items based solely on profit margins. Also, many cleanroom supply companies carry a limited number of brands which may be a sign that cleanroom manufacturers do not want to be represented by that supplier.
Another key feature of reputable suppliers is that they are "authorized" to sell manufacturers' products. Kwang Cleanroom with 15+ years of experience supplying cleanroom products for all industries, Kwang Cleanroom has extremely close relationships with all of its manufacturers.
GET QUOTES AND SAMPLES BEFORE BUYING
The best price on cleanroom supplies is not everything. A cleanroom supplier offering pricing far lower than any other suppliers could be a red flag. Some vendors lure customers with extremely low pricing, but in reality, are selling products that are near end-of date, soon to expire, or getting rid of products that have been sitting in a warehouse for a year. Getting the best price is a good goal, but even more importantly, establish a relationship with a vendor that is reliable, responsive, and readily available.
A clean room is serious business. The last thing you want is to not get a response or call-back when you need items urgently. Another let-down is working with a supplier that does not have items stocked and ready to ship. What good is placing an order today and then getting an email that the item wont be ready to ship for 3 weeks. Kwang Cleanroom not only has freshly manufactured inventory ready to ship and but also will allocate and stock your clean room supplies specifically for your controlled environment so there is no backorder or long lead time.
It is also a smart move to get free samples on items that you want to buy to ensure they are going to work for your application. A good supplier will offer samples on any item they sell.
GET REFERENCES OF CURRENT CUSTOMERS
If you plan to remodel your house or make a purchase on Amazon, most of us get references or read reviews to judge the reputation of the product or company. A reputable cleanroom supplier will have current references ready to give you so you can call them to get their opinion of your products and services.
Cleanroom supplies are not cheap and trusting your clean room to a supplier is a big deal. It's highly recommended to ask for some references to call and ask questions regarding customer service, pricing, backorders, or any other concerns you may have. A salesperson can tell you one thing, but when you are talking to actual customers, you will get a better idea of the level of service to expect. Kwang Cleanroom has hundreds of current references available for prospective customers to contact. Many companies have been using Kwang Cleanroom as their single-source cleanroom supplier for over 15 years.
At Kwang Cleanroom you will get :
The best price on cleanroom supplies guaranteed
Cleanroom-educated customer service
A dedicated account manager
Allocated stock on all of the specific cleanroom supplies you use
Weekend and after-hours customer service and order processing, when requested on an as-needed basis
Manufacturer-direct technical support for your technical questions
Kwang Cleanroom is a leading manufacturer of clean room products, we can provide you one stop solution for all your requirements about clean room. If any question or requirement, feel free to contact me, I will try my best to offer you good advice and solution.