Choose The Specific Elements Needed For Your New Cleanroom
Cleanroom design and installation can be an overwhelming project, but it doesn't have to be. The staff at Kwang Cleanroom can help you construct a controlled space, that meets your specific industry needs. Before meeting with our team, it may be valuable for you to gather information regarding the specifications discussed below. We can always assist in helping you choose the specific elements needed for your new cleanroom.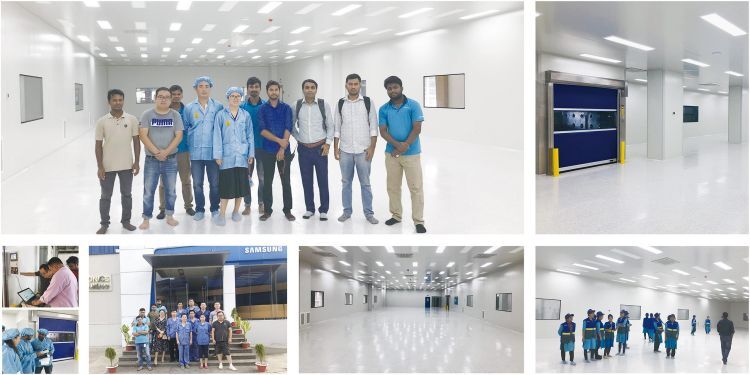 Type of Classification
The type of classification your cleanroom design requires depends on the smallest size of particle that needs to be filtered or kept out of the cleanroom. Industries each have their own default classification. For example, the default classification for the medical device packaging industry is ISO Class 7. If you're unsure of the specific classification your industry requires, our staff can complete the research necessary to determine the answer.
Amount of Control
Hardwall and softwall cleanrooms each provide varying levels of control with regard to materials and substances that must be kept out of the environmental room. Do you need maximum control over specific elements? Is there a particular level of security you need to meet in order to safely perform specific processes?
Items you may need to control include:
Staff
Air particles
Temperature
Humidity
Specialized Components
The ISO classification and required amount of control will speak to the type of components that will be helpful for your new cleanroom. If you need a higher level of control with regard to the number of air particles in the room, an airborne particle counter may be required. For rooms that need to maintain a strict positive-pressure environment, a self-powered fan filter or HEPA filter would be very valuable.
Other components to consider are:
Laminar flow work stations
Pass-thru cabinets
Air showers
Choose Kwang Cleanroom
Kwang has been serving pharmaceutical industries, educational institutions, and manufacturing companies by designing and installing secure cleanrooms that possess the required specifications. We also construct environmental rooms and modular offices. Contact us today to learn more.
Kwang Cleanroom is proud to offer examples of a variety of our cleanroom projects below. Electronics Assembly Cleanrooms, Cosmetic Production Cleanrooms, Automotive Cleanrooms, Aerospace Cleanrooms, Medical Device Cleanrooms, Pharmaceutical & Biotechnology Cleanrooms Powder Coating Cleanrooms.