Why Cleanrooms Are Necessary for the Manufacturing Industry
With the strict standards many manufacturing processes must follow today, manufacturing cleanrooms are the ideal solution for maintaining rigidly-controlled environments. Both the hardwall and softwall cleanrooms from Kwang Cleanroom have the ability to provide control over humidity, air contamination, air pressure, and temperature. Along with ensuring a consistent and meticulous work environment, our manufacturing cleanrooms also provide the following benefits necessary for a clean manufacturing process.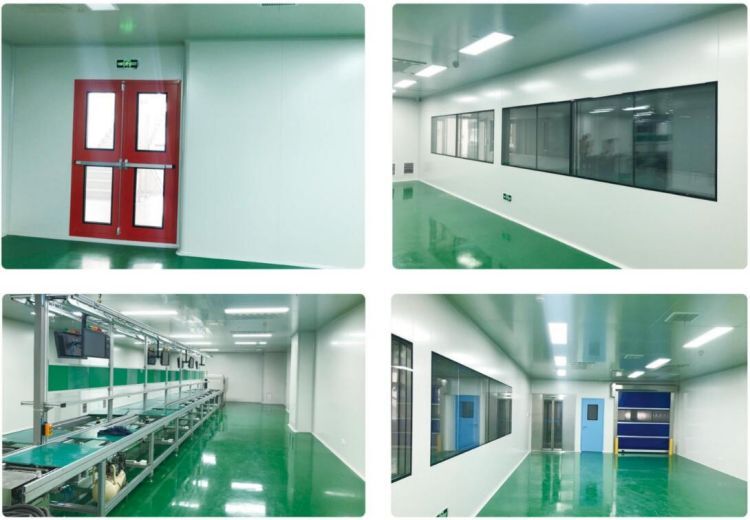 Why Cleanrooms Are Necessary for the Manufacturing Industry
Restricted Access
Our hardwall cleanrooms are designed to limit access only to necessary staff and personnel. Other employees that are not essential to the manufacturing process can accidentally bring unwanted dust, particles, and other pollutants with them.
Contaminant-Free Environment
The rigid walls of a hardwall cleanroom are designed to ensure that the room is completely closed off from the outside environment. These pre-fabricated wall systems work perfectly with a recirculating air system, especially when your specific process needs the added advantage of a strict contaminant-free environment.
Strict Levels of Control
For maximum levels of control, choose a cost-effective, non-porous hardwall cleanroom. When the manufacturing process does not require adherence to such rigid standards, our softwall cleanrooms may be better-suited to your particular needs. They are made from flexible vinyl curtains and are available in any size and air-cleanliness classification.
Buildable Components
There are times when a manufacturing process needs more space or more equipment than what was initially recommended. Our manufacturing cleanrooms are flexible, moveable, and can be added to when your unique process requires more space in which to work.
Regardless of your specific manufacturing needs, Kwang Cleanroom have the expert knowledge and decades of experience to help you meet those strict standards. Contact our team today to find out more about our thorough cleanroom construction process. We also provide modular offices, environmental rooms, and cleanroom components for all of your manufacturing needs.
Kwang Cleanroom is proud to offer examples of a variety of our cleanroom projects below. Electronics Assembly Cleanrooms, Cosmetic Production Cleanrooms, Automotive Cleanrooms, Aerospace Cleanrooms, Medical Device Cleanrooms, Pharmaceutical & Biotechnology Cleanrooms, Powder Coating Cleanrooms.