For a clean room to meet a recognised cleanliness standard, offering you and your customers the assurance that your operations meet quality requirements, it requires clean room certification or validation via a number of physical tests.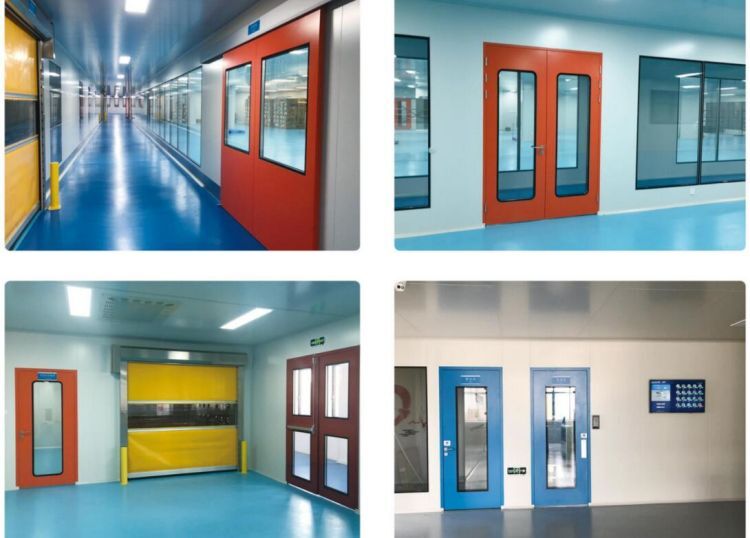 A clean room (or cleanroom) is an enclosed environment, generally used in manufacturing or scientific research for the health care and high tech industries, that has a low level of environmental contaminants such as dust, airborne microbes, aerosol particles and chemical vapours.
These low levels of contaminant are measured by a specified number of viable or non-viable particles per cubic meter, at a specified particle size. The process being carried out in a particular zone or room will dictate the cleanliness class required.
For a clean room to meet a recognised cleanliness standard it requires routine monitoring ,certification and regular requalification or validation.
Clean Room Certification – Kwang Cleanroom specialise in clean room certification of MHRA licensed facilities to the requirements of all current standards and best practice..
Clean room facilities can be found in a wide range of establishments, including:
Hospitals – aseptic production areas and sterile packing facilities
Semiconductor manufacturing plants
Pharmaceutical production
Biotechnology research facilities
Vaccine production plants
Microfabrication facilities
Telecommunication facilities
Aerospace production
The type of clean room certification that your facility requires will be dependent on a number of factors, including the country it is in, and the application for which it is used (e.g. medical, pharmaceutical, aerospace).
In the UK, clean rooms associated with the production of medical products for sale into the UK and European markets require a licence from the Medicines and Healthcare Products Regulatory Agency (MHRA), who are responsible for ensuring that all medicines and medical devices work and are safe. Under the terms of this licence, regular audits and surveillance visits are required.
MHRA Clean Room Certification
The Medicines and Healthcare Products Regulatory Agency's (MHRA) provide guidelines promoting good manufacturing process (GMP) and good distribution practice (GDP) for pharmaceutical manufacturers and developers. Within these guides, the standards that have to be met to achieve certification are laid out, including requirements for particle count, air pressure difference, airflow, installed filter leakage testing, containment leakage testing, recovery and airflow visualisation.
The acceptance criteria for the particle count test of a room is dependent on the occupancy state and designated cleanliness grade. Cleanroom ertification involves testing for specific parameters to determine whether the design performance is achieved. Cleanrooms will also need to be routinely certified to make sure the performance has not changed during its occupancy and the operations taking place there.The three occupancy states are defined as :
As built – the clean room in the condition it was in when installation was complete with all services connected and functioning but with no production equipment, materials or people present.
At rest – the clean room is in the condition it was in when the installation was complete with equipment installed and operating in a manner agreed upon by the customer and supplier, but with no people present
Operational – the clean room is functioning in the specified manner, with the specified number of personnel present and working as agreed.
The Clean Room Certification Service From Kwang Cleanroom
When it comes to your clean room certification, at Kwang Cleanroom we have the qualifications and experience to deliver a comprehensive validation service of facilities to the requirements of all the current standards and guidelines globally. These include ISO 14644, EU GMP, IEST-RP-CC006.3, Federal Standard 209E and other corporate standards
Using state of the art the latest equipment, operated by our qualified testing engineers, we offer the complete range of performance tests including:
The measurement of airflow volume flow and calculation of air change rate
The measurement of unidirectional airflow velocity
Testing of HEPA filter integrity (DOP and Particle Count)
The measurement of room differential pressure
Monitoring of non viable airborne particles
Airflow visualisation
Testing of clean-up recovery
Monitoring of temperature and humidity and uniformity mapping
Testing of containment and induction leakage rates
Our testing will be tailored to each individual site's requirements and our reporting format is flexible to your needs and to those of the standards to be met. Minimising your production down time, we can compile, check and issue our reports while still at your site, hastening the validation and approval process for you.
The documentation provided by us following cleanroom certification will include a summary of all results and the defined acceptance criteria for each test conducted, site specific test methods. drawings detailing the layout of your facility showing the location of the test measurements, raw data collected, test certification for each test and calibration certificates for all test equipment used. Where appropriate, we will provide recommendations for remedial action
Further minimising your production downtime, we can arrange our validation teams into shift patterns, working 24 hours a day if required.
Clean Room Certification – Working around the clock to ensure the safety of your production processes.
Kwang Cleanroom is proud to offer examples of a variety of our cleanroom projects below. Electronics Assembly Cleanrooms, Cosmetic Production Cleanrooms, Automotive Cleanrooms, Aerospace Cleanrooms, Medical Device Cleanrooms, Pharmaceutical & Biotechnology Cleanrooms, Powder Coating Cleanrooms.