Different Ways Industries Using Cleanrooms
Cleanrooms are important in every industry to prevent from external dust, dirt, and contaminants which can damage not only products but harmful for the human being too. Cleanrooms are specifically used to keep pure air constantly circulating, using air filters and positive pressure to keep critical processes clean from particles and contaminants.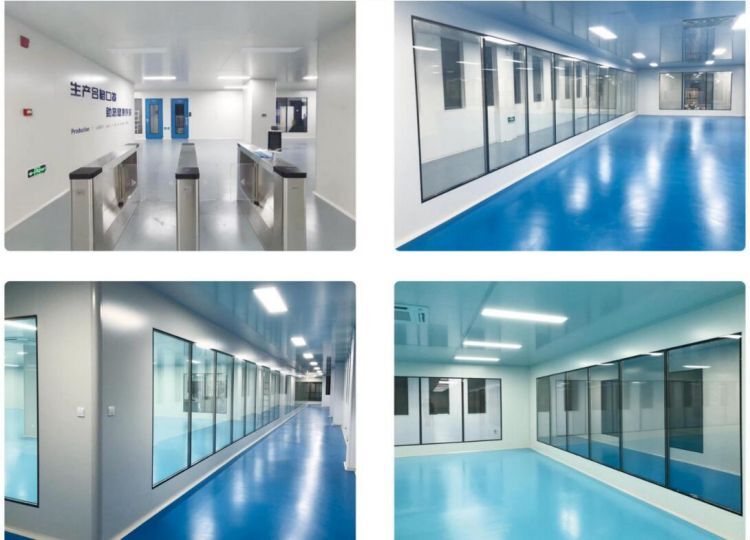 Cleanroom provides controlled and pollutant free environment with the help of filtering process. Cleanroom creates shield from airborne microbes, dust pollutants, aerosol particles and other hazardous components. Cleanroom used in the industries like pharmaceutical, electronics, medical equipment industry etc. where hygienic is the first priority.
Here are different ways industries using cleanrooms for keeping contamination away:
As an isolation room :
Isolation rooms require negative pressure to prevent contaminants from coughing, sneezing, breathing traveling along with air. These unique room cleanrooms have been designed by the KAIZEN AIRTECH SOLUTIONS to detect pressure loss, hands-free showers, and toilets, and no circulating air.
For electronic equipment :
The delicate nature of electronic manufacturer's equipment such as semiconductor and microelectronic demands environmental controls. Any kind of defect in the cleanroom can affect the whole production run. Cleanrooms for electronics manufacturers are air-tight and have UV-filtered light. Cleanrooms used by electronic manufacturers are quiet spacious than any other industry.
For medical equipment :
Medical device cleanrooms are designed to control minute particles and microorganisms. Due to the covid-19 crises demands and regulations for medical device manufacturers have risen drastically.
For compounding pharmacies :
The compound industry produces compounds and chemicals that need cleanroom for strict environmental control. The unique nature of such pharma industries requires to mix, produce and sell drugs specifically designed to meet consumer's needs. The nature of compounding pharmacies makes it necessary for them to have an enclosed sanitary environment.
For ballrooms :
This is another way cleanrooms are now using. Its full-scale production operations for precision products. They are the opposite of the mini-environment used for one to or one process. Ballrooms are large with complete operations of production. The major issue with ballroom designs is their ability to produce a completely contained environment.
As laminar airflow :
As all cleanrooms have laminar airflow control. It's the version where air enters through the ceiling and passed by exist through outlets in the floor. In another design, air enters through one wall and leaves through the other. For such applications, HEPA filters are most used.
Conclusion :
Since cleanrooms are used by delicate industries like Medical industry, beverages industry, food industry etc. and this is the reason we have to offer best of the output which fulfills the demand of our customers. We cater and try to deliver cent per cent perfection to make use of cleanrooms in respect to design and manufacture.
Cleanrooms are the backbone of some specialised industry, Kwang Cleanroom provide one stop solutions and supply, export clean rooms, soft walls, and hard walls along with cleanroom accessories.
Kwang Cleanroom is proud to offer examples of a variety of our cleanroom projects below. Electronics Assembly Cleanrooms, Cosmetic Production Cleanrooms, Automotive Cleanrooms, Aerospace Cleanrooms, Medical Device Cleanrooms, Pharmaceutical & Biotechnology Cleanrooms, Powder Coating Cleanrooms.